We Would love to have you consider joining us as a volunteer!
actively help those experiencing homelessness in Minneapolis
Our Volunteer Teams Consist of 4 Separate Roles:
host, recorder, shopper, & recorder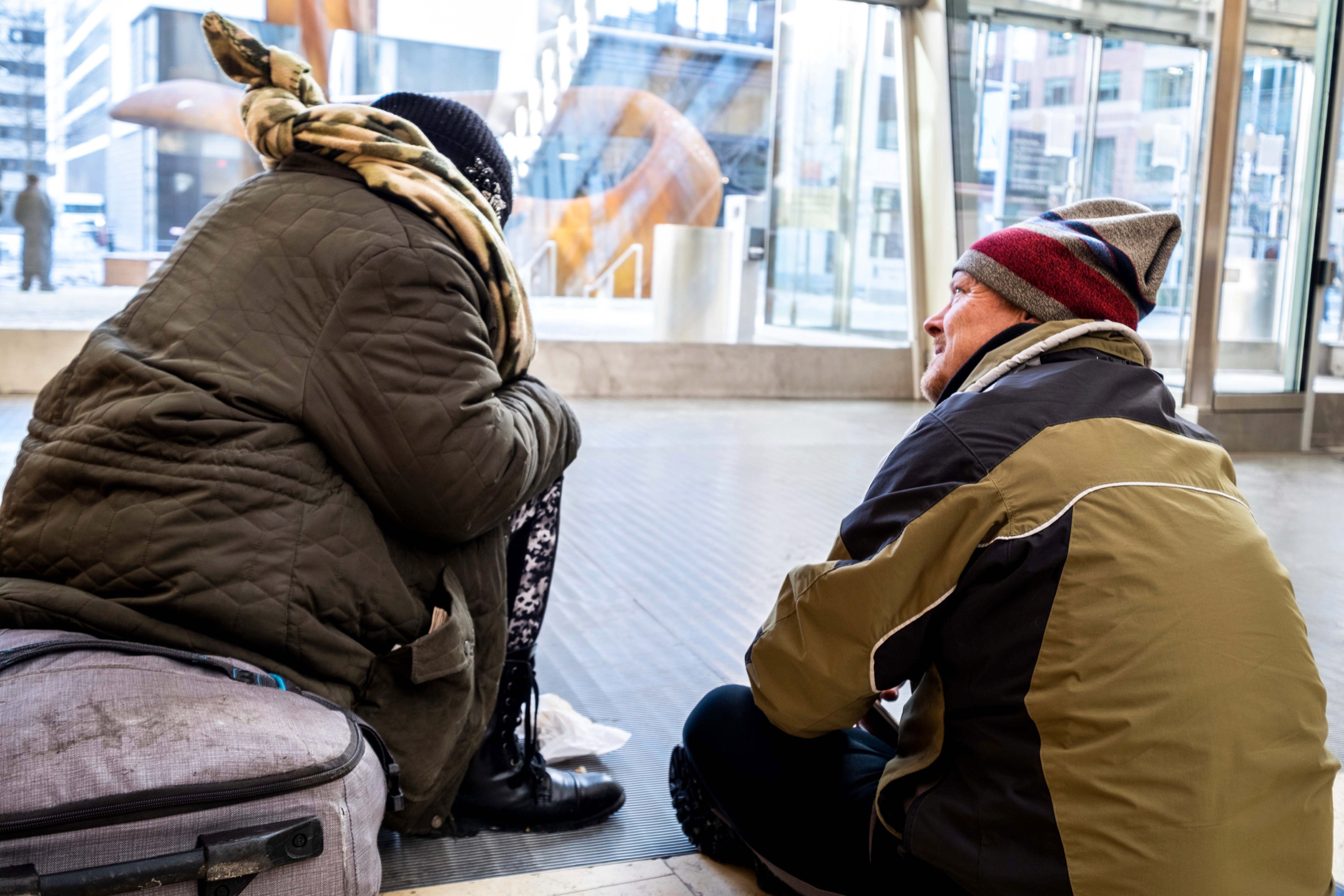 Your role is to introduce the team, what we're doing and how we would like to help them by providing a donation of their top needs right now. Listen to stories of the people you serve, and make an often ignored population feel seen, heard, and cared for.
Your role is to learn about the people you donate to and record anything they would like to share by writing it down and/or filming on your phone (after receiving consent via a release form). You will also record a list of their top needs and send it to your Shopper for purchase.
Note: media is never required and donations are provided regardless of willingness to provide photo or video content.
If shopping is a hobby of yours, this role couldn't fit you better. Target Shoppers are an important logistical role that help us get the needed items back out to our Street Teams as fast as possible. In this role you will be stationed at the Target Nicollet location in MPLS. Your role includes willingness to use your phone to receive texted lists of needed items. Once a list is received you will compile the list to the best of your ability and drive to the Street Outreach Team for delivery.
You will be the designated driver for your 4 team members. You must be insured on the vehicle used for this event.
Your buddy is the Target Shopper. You will be in charge of working with your Target Shopper to purchase items, manage receipts and forms of payment, communicate with your team on the streets to inform them of estimated delivery time of the donation and how much funds are left so they know if they can continue to offer donations to people in need.
Personal Testimony from Nick a Volunteer
Volunteering with Street Cards was a fantastic experience! I've always wondered where my cash contributions would go when I give pan handlers cash. Because of this I usually don't give them money. In my mind I felt I would be enabling them with money for drugs and booze. When I volunteered before the holidays I learned that there are several reasons that people are homeless. Whether its mental illness, addiction, stuck in a cycle of shelter – jail – shelter – jail…, unemployed, family issues or they are just down on their luck; People need help from people that can give it. We went looking for people in need. We connected with them and asked them what they needed and then had another group at Target that shopped for whatever they wanted. We purchased socks, underwear, food, shirts, long johns, gloves, backpacks, hygiene products, boots… Taking others contributions and bringing essentials that the men and women in need got to choose alleviated my fears of how the funds would be spent.
I have been battling health issues and volunteering with Street Cards really lifted my spirits. I'm tearing remembering the man came back crying and full of thanks 5 minutes he received a new coat. It just makes you feel good, so come join us on next time. If you can't give your time please make a donation and I'll bring someone in need joy on your behalf.